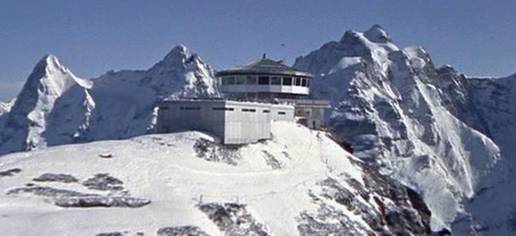 The 11 Day Ultimate James Bond Lifestyle tour of Europe, "Bond, Bourne and Beyond" continues to add great Bond fans, writers, seasoned travelers and all the usual suspects.
If you are considering joining your fellow agents and temptresses on our 2010 adventure, contact us now at This e-mail address is being protected from spambots. You need JavaScript enabled to view it for booking, this is the spy event of the year.
Theme Party People, who created the sell-out "070707" Casino Royale Tour of Nassau and  the Ocho Rios/Key West visits in the "LTK2009" Licence to Kill 20th Anniversary Tour have partnered with famed world travel company, GLOBUS TOURS, to provide an all-encompassing European vacation for film fans.
Bond, Bourne and Beyond EURO2010 will provide luxury accommodations, multilingual tour guides to the film sites, sounds and tastes of Italy, France and Switzerland, along with the usual Theme Party People accent on the fun and lifestyle of our favorite film secret agents.  Look also for surprise guests and events along the way!
Our tour includes in-depth and exclusive access to 007 and other Film locations in
Venice- "Casino Royale" ,"Indiana Jones" and "Moonraker"
Cortina- "For Your Eyes Only"
Locarno- "Goldeneye" and "Goldfinger"
Lake Como- "Casino Royale","Star Wars", "Oceans 12"
Interlaken- "On Her Majesty's Secret Service"
Geneva- "Goldfinger"
Paris- "A View to A Kill", "The Bourne Identity","Moonraker" and "Thunderball"
BOOKING FINAL RESERVATIONS NOW- PLEASE CALL TODAY  (407)491-7737 or
EMAIL This e-mail address is being protected from spambots. You need JavaScript enabled to view it